Quality Cabinet Construction, Crown Moldings, Draws
& Rollouts, and Finishes
Our kitchens are manufactured only with the finest materials available on the market. We are confident
about the quality of our kitchen hardware and include a lifetime warranty.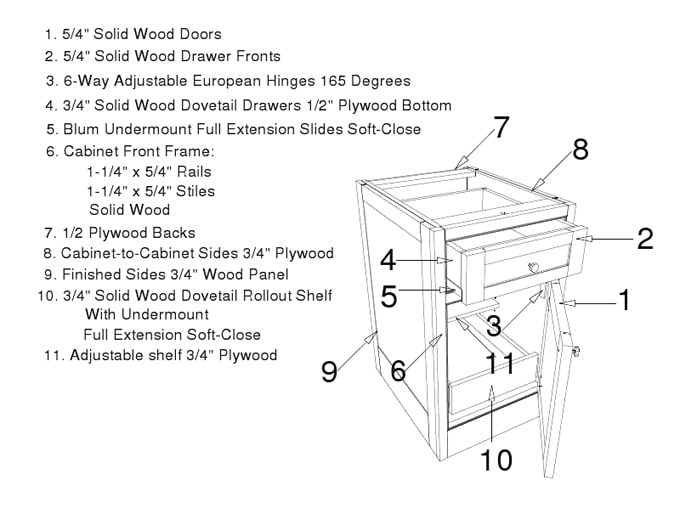 Transforming Your Home With Custom Cabinet Construction
Cambridge Kitchen's Mfg. prides itself in the quality and construction of its cabinets. Using only the finest solid wood and European Hinges, the skilled craftsmen produce products that guarantee durability even with regular use. We can assure that the quality of our cabinets are able to withstand damage that may be associated with the needs of everyday living, without lacking the luxury in design that you desire.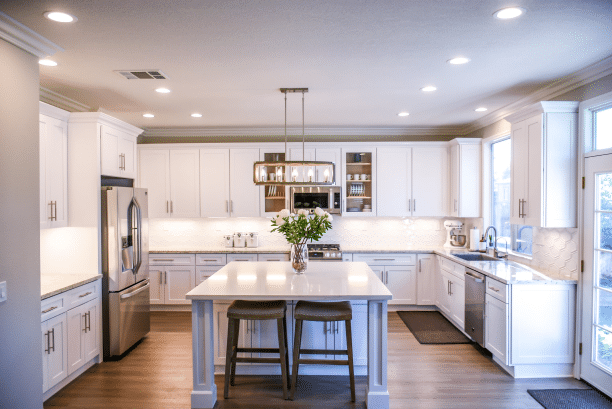 Enhancing Rooms with Custom Fabricated Crown Moldings
There are many ways in which you could enhance the overall look and feel of the room. Our crown molding is fabricated as a timeless piece of furniture. Crown molding adds to the finishing of the room as an integral part of your interior, or may be used to hide imperfections in a room. Either way, Cambridge Kitchens Mfg. provides various types of molding which are specifically designed for cabinets, walls, sink etc.

The way our miter corners are connected leave no room for any cracking after the settling of the wood – even if the wood contracts or expands, it doesn't crack. It's fabricated as one piece that sits on top of the cabinet.

From simple crown moldings to intricate and elegant options, there is a wide variety you would find here. Choose from the many options and find one which matches your taste and adds to the architectural detail of the room. You can find quality moldings made from different materials.

Cambridge Kitchens Mfg. has proudly been providing service to home owners for over 20 years. We make sure that our customers get their money's worth as the professionally trained staff at Cambridge Kitchens caters to all of your needs.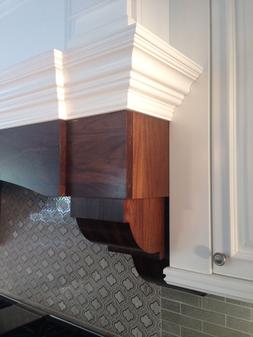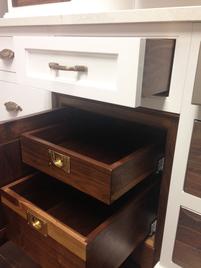 Transforming Your Home With Custom Cabinet Construction
There are many ways to maximize storage in a room. With our custom built, high quality draws and roll outs, it is assured that you will make full use of your cabinet storage. Cambridge Kitchen Mfg. draws and rollouts are each carefully constructed by our skilled craftsmen using only the finest solid wood. Our drawers are assembled using Dovetail construction (using solid wood) and with 1/2″ plywood bottoms.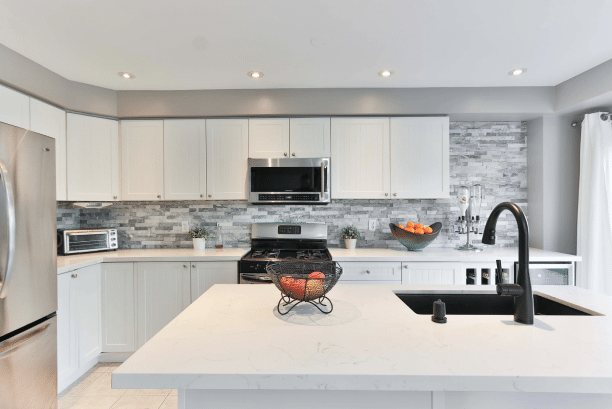 We Can Custom Make Any Painted Or Wood Stained Colors
Cambridge Kitchens Mfg. is proud to have the most highly trained craftsmen in our industry. We understand that customers want their homes to be remodeled in an affordable yet elegant manner. You can rely on our creative department to come up with efficient and effective ways to add value to your home at affordable prices.
Our thoroughly trained staff will be there to assist you during the entire process. The wide variety of services we offer allow us to shift the burden from home owners to our shoulders. You don't need to worry about the cabinetry as far as color coordination with your current home colors-our team specializes in cabinet finishing. Therefore we can guarantee you 100% customer satisfaction.
Cambridge is very proud of its selection of stains, glazes, and paint colors. With Cambridge Kitchens Mfg. you will never have to worry about the quality. Our finishes not only look beautiful and bring out the grain of the wood, but help protect it for many years. We use Acrylic Materials, which promise more durability, non-yellowing, water resistance, alcohol resistance, and scratch resistance. It also doesn't crack and is very easy to clean. In short, you would absolutely be getting your money's worth.