Specializing in Design, Manufacturing and Installation
Service of Lifestyle Home Products
Cambridge Kitchens Mfg. brings a superior level of expertise to every phase of the design process, which includes reconfiguring spaces. Our team is dedicated to creating meaningful spaces that enhance our clientele's lives and give them the dream kitchen they long to have.
Our services include measuring, designing, manufacturing and installation. After the product is manufactured, we set it up in our factory the way it would look like in your home so you can inspect it before we deliver and install.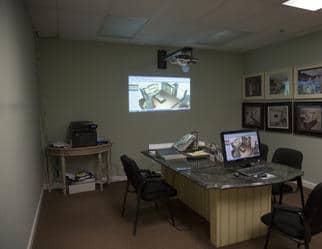 Custom Home Designing to Meet Your Needs
Cambridge Kitchens Mfg. provides you with the best resources in the business for meeting your needs and requirements. With our assistance, the whole remodeling process will be a breeze. Home owners are only required to provide us with the specifications regarding the room dimensions, windows and door openings etc. After that our creative department would come up with various ideas and concepts revolving around your requirements.

Design the home of your dreams. With our wide range of services we are happy to help you design your kitchen, bathroom vanity, home theater, library and even your closet. Get advice from professionals who have more than 20 years of experience. All of our intricate designs are tailor made to serve a purpose. Functionality is given top priority to all our designs.

With our advanced designing program, you are able to see your kitchen the way it would look like in your home. Along with layout drawings we also provide 3D renderings so that you can get a clearer picture of how the finished product would look.

At Cambridge Kitchens Mfg. all designs are built according to your specifications. All raw material, including hardwoods etc, are hand-picked for best results. Quality and cost effective service, including design, job coordination and consultancy, is provided to our esteemed customers.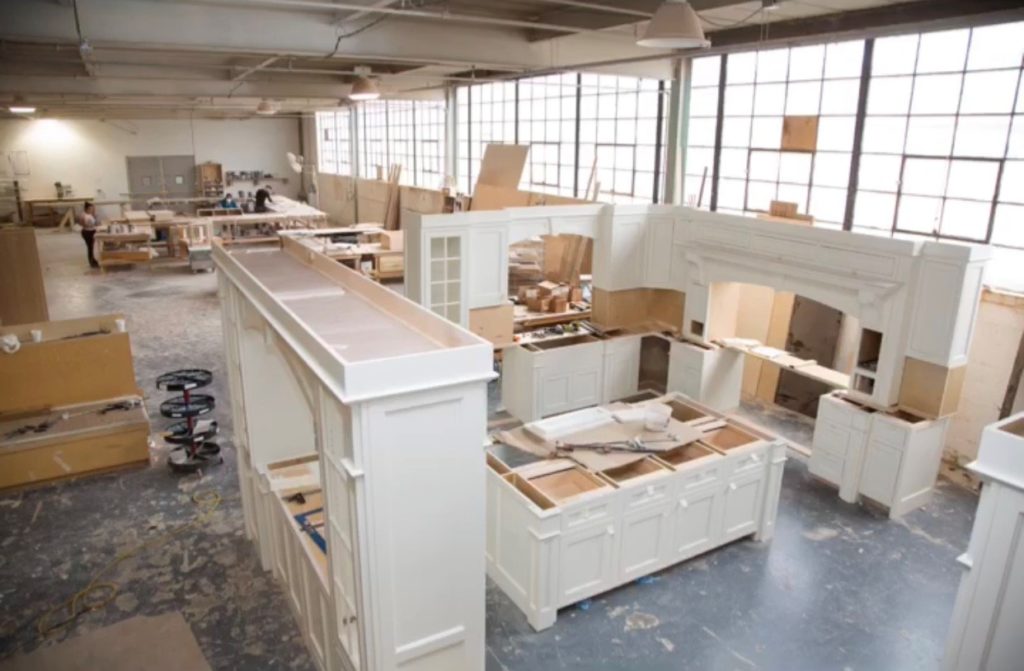 Manufacturing Your Exclusive Dream Kitchen Design
Cambridge Kitchens Mfg. also provides manufacturing services. From start to finish we manufacture your dream kitchen in approximately 2 – 3 weeks after the finalization of your kitchen design. With a wide range of services offered, we are not only able to manufacture your kitchen cabinetry but also properly and precisely install them in your home.

Our quality assurance program allows us to monitor and evaluate each step in the manufacturing process. From shaping, in which modeling of pieces is done according to the designs of the cabinet, to sanding, a process in which the wooden sheets are smoothened, and even during assembling, all steps are taken to ensure that quality is maintained and the designs are according to the needs and requirements of our valued customers.

Cambridge Kitchens Mfg. has been providing quality service to home owners for over 20 years. With cutting edge technology we are able to manufacture custom kitchen cabinets within the time frame required.

All of your questions will be answered with accuracy regarding the measurements. Our 'round-the-clock customer care service will always be there to answer your questions and queries during the manufacturing process and even after the installation process has been completed.

Our experienced personnel will be there to guide you on how to keep your newly remodeled cabinetry maintained.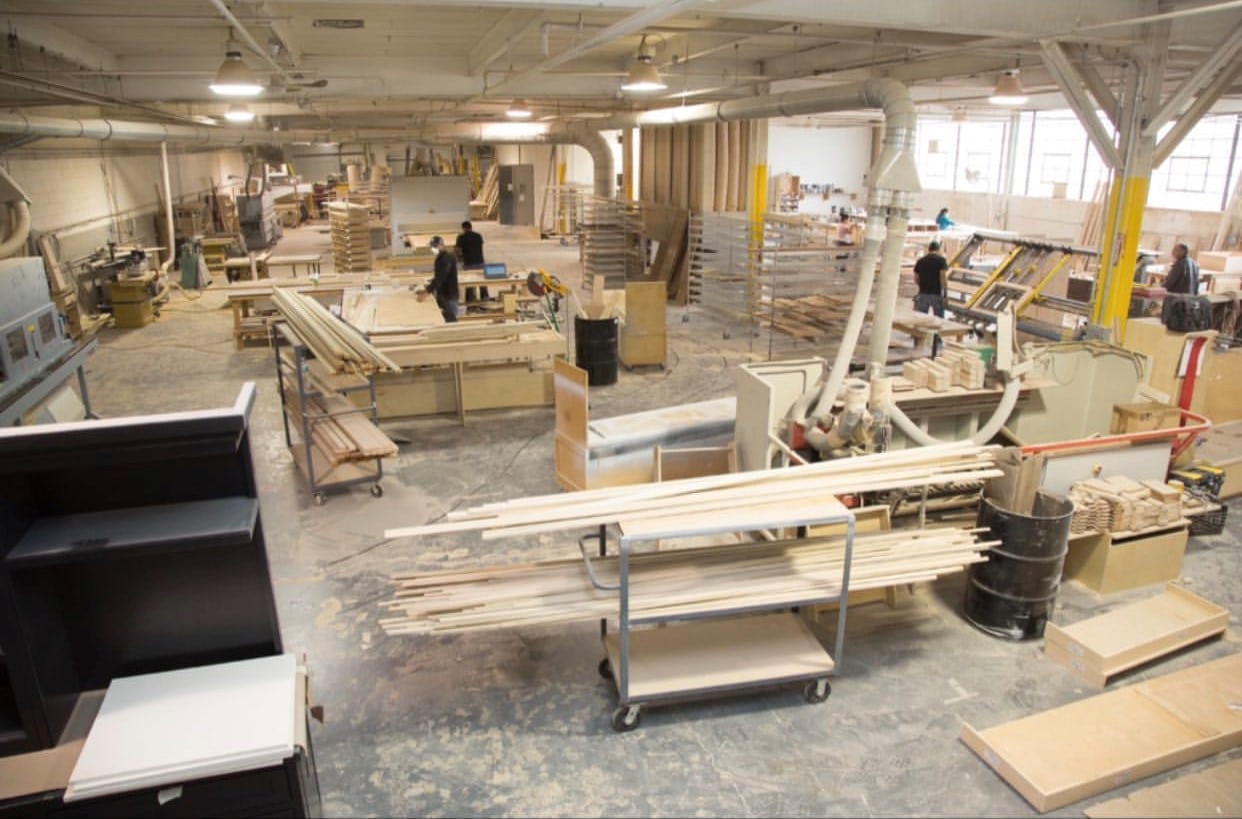 Professional Kitchen Installations Made Simple For You
Once you are done selecting the designs for remodeling your space, Cambridge Kitchens Mfg. can help you complete that new look. Professional kitchen installation can save you valuable time, that's why Cambridge's certified installers will install your dream kitchen in no time! All necessary steps are taken to ensure the new cabinets fit perfectly. With our computer generated designs, we are able to determine the accurate measurements before the actual installation process begins. Therefore the chances of errors are reduced greatly.

Our professional staff will be available for guidance throughout the installation process. From pre-installation checkup to actual installation of the cabinets, until the final clean up, our team will ensure that the job is done with 100% customer satisfaction. Once the installation process has been completed, our quality assurance staff will continue with the testing procedure to make sure that everything has been setup accordingly.

Offering our services for more than 20 years, we are proud to say that we can meet any and all of your requirements no matter how extensive or unique they are.